Since 1896
For more than 125 years, the Humane Society of Huron Valley has been serving the community, saving animals and helping people. HSHV is still the only animal shelter in Washtenaw County, taking in all types of unwanted, injured, lost, stray, abandoned, and abused animals. Today, we help over 24,000 animals and their people through our array of services every year. HSHV is governed by a board of directors and is supported by generous individual and corporate donors.
Big ideas for big challenges
Animal shelters are the deadliest place for our feline companions. We want to help create a new reality. Through our Tiny Lions lounge and adoption Center, which opened in May 2016 on the west side of Ann Arbor, we've found homes for hundreds of cats. This innovative space brings people and felines together with fun activities like Yoga with Cats, Trivia with Cats, Cats & Kids and more. The result? Both cats and people benefit!
Over 125 years advocating
While we're known for cats and dogs, did you know HSHV started with horses? And children! With the mission of "prevention, by all proper means, of cruelty to animals and children and the prevention of all cruelty by humane education," HSHV began its humble humane beginnings in 1896. Advocacy hasn't always been popular, but it's core to our mission, and we exist to protect the most vulnerable. Read some of our highlights over the last century+!
The Life-saving work we do
Did you know HSHV has the highest "save rate" among all similar animal shelters in Michigan? And that we're classified as a "no-kill" shelter, as defined by Maddie's Fund, a leader in the no-kill movement? And Michigan Pet Fund Alliance consistently recognizes HSHV for our save rate. Don't take our word for it; see Michigan shelter statistics here. We also regularly help other shelters, too, as we need to all work together for a no-kill nation!
Financial Transparency
We receive no money from any other humane organization and we are not funded by United Way. We are a 501(c)3 not-for-profit organization and donations to HSHV are tax-deductible to the full extent of the law.
Donor Assurance
Charity Navigator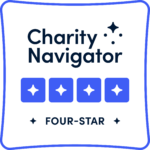 evaluates nonprofits' fiscal management, accountability and transparency. Charity Navigator rates HSHV "exceptional," with 4 of 4 stars. 2023 is the 13th year in a row HSHV has received this top rating; only 1% of charities they rate have received 12 or more consecutive 4-star evaluations.
Donor Privacy Policy
Tax laws in the United States and the State of Michigan require HSHV to keep contact information and contribution level of donors on file. HSHV collects personal information from donors that includes: amount donated, address, telephone number, donor comments and e-mail address. HSHV will never publish, sell, trade, rent or share names, e-mail or mailing addresses, or telephone numbers of our donors, nor will we send donor mailing on behalf of other organizations unless a donor has given us express permission to do so. We allow donors the option to have their name publicly associated with their donation unless the donor explicitly chooses the "anonymous" field when donating. HSHV will periodically contact donors in regards to solicitation, updates about programs and services, and upcoming events. Donors not interested in being contacted may opt out of these contacts by notifying the Humane Society of Huron Valley.